19 Things to Consider when Choosing an Office Space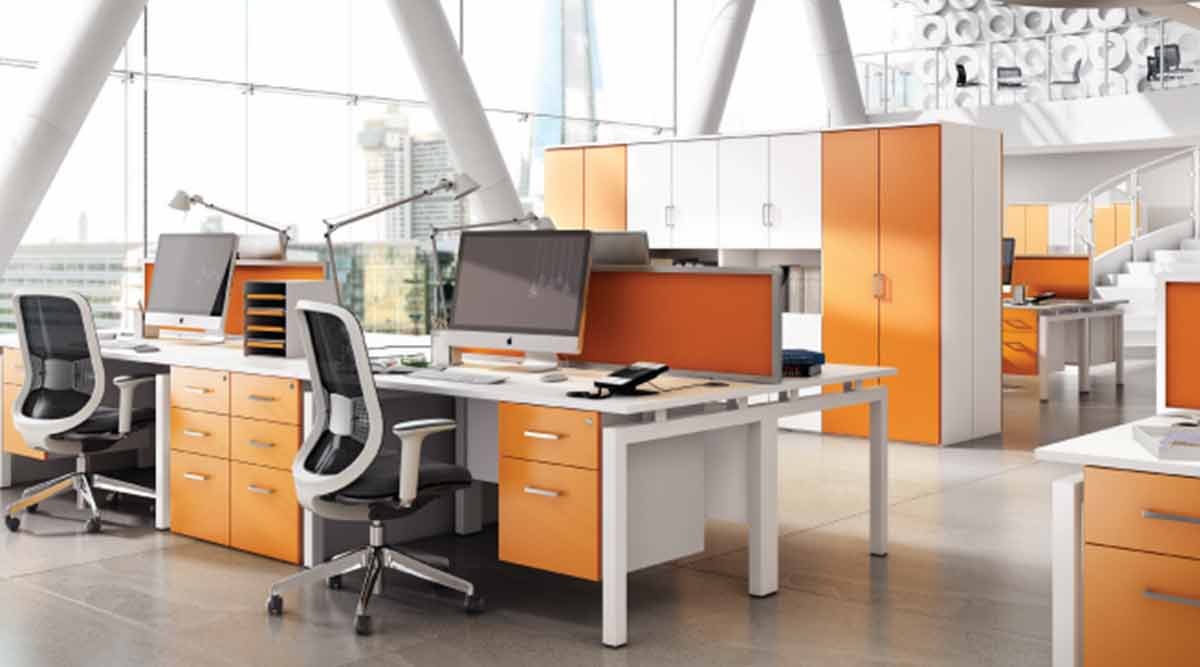 Affordability
The cost associated with a new rental space is significant when determining the suitability of office space. Costs to consider include the rental of a potential office, customization charges and expenses to be incurred when moving office equipment to the new offices. A business owner must ensure that the costs are affordable and within the budget to avoid financial constraint in the future (Celka, 2011). Also, the hidden charges that are sometimes overlooked must be acknowledged. Compare the cost of similar space within the area to avoid being overcharged. If a business owner opts to rent a warehouse then they should be aware of the expenses required to turn the space into a functional office space.
Adequate Space
The office size should sufficiently accommodate all equipment and employees. Space should facilitate the holding of meetings, and resting without violating individuals' personal space. However, one must be cautious to avoid renting space that remains idle. Often warehouses have ample spaces that should be considered if large office space is a necessity.
Proximity to public transportation and parking
An office space's location should be easily accessible to appeal to employees. The proximity discourages high turnover rates as workers seek alternative employment that involves reduced transportation costs (Celka, 2011). Besides, it reduces the fatigue levels thus ensuring productivity remains high.
Proximity to clients
Business owners are obliged to consider the closeness of a spacious office to the clients. In this case, an office space closer to the majority of consumers is preferred since its cut on the cost incurred assessing services from the office.
Clarity on lease terms
Business owners are obliged to critically review the lease agreement before signing the contract. The review majorly assists in eliminating contentious issues that increase expenses incurred upon renting the office space (Celka, 2011). The legally enforceable document basically acts as a security for the business owner intending to occupy a space.
Provisions regarding different scenarios happening during the course of the lease
A business could experience unforeseen changes which may directly impact the lease agreement a rented office space. Therefore, it is prudent for the business owner to consider different scenarios with the remote possibility of something negative happening during the lease period. In anticipation for such eventualities, the lease should explicitly state the responsibility of the building owner (Adnan, & Daud, 2010).
The likelihood of an office space supporting business growth
Office space must meet the current needs of a business and also advance the growth objectives of the business. Notably, the office space should be large enough to accommodate the anticipated needs of the entity without requiring a new lease. However, whenever a business lacks a capability to lease an office capable of meeting future space demands then the owner must negotiate with the lessee to include a provision allowing leasing of adjacent properties when vacant.
Ensure an office space portrays the desired image of a business
An office space is an extension of a business's brand. If a business wants to be seen as a successful and well established, the office space design and location should convey this.
Seeking assistance from property professionals
It is challenging for business owners to ascertain a space suitable for their own businesses regardless of having an idea of what they want. Therefore, choosing the right space is majorly achievable when the business owner collaborates with property experts. Cooperation between the two parties results in multiple suggestions which include renting a warehouse that is later furnished to an office. Such insights ensure business commit to the most rewarding office spaces.
Establishing parties responsible for repairs
Due to unavoidable incidences of wear and tear it is crucial to ascertain if the landlord or tenant is responsible for repairs. Such knowledge assists the involved parties to financially plan on covering the expenses on a timely basis. The regular repairs ensure timely rectification of small challenges thus preventing menaces such as business closure or injury.
Seek a secure office space
For purposes of keeping employees and clients safe, it is important to lease an office space or warehouse in a building that has some form of security (Adnan, & Daud, 2010). Digital technologies aimed at enhancing security should be in place; for instance, CCTV cameras. Notably, the location of an office space must be within a safe neighborhood, else the office is prone to theft and vandalism.
Proximity to other essential business premises
Interaction of a business facility with other entities results in improved business performance. In this regard, an office space must be within the vicinity of amenities, for instance, health centres and restaurants. Close proximity ensures that employees and clients acquire complementary services without wasting time. Besides, clients from other businesses are likely to consider utilizing the services offered in the new offices.
The existence of a serene environment for business
Business owners are compelled to open an office in a peaceful and calm environment. In this case, there should be no noise since it affects employees' productivity negatively. Equally, the noise is a nuisance that negatively impacts the delivery of quality customer services. Notably, for purposes of complementing the serenity of location, space should provide an appealing window view of the surrounding.
Availability of parking spaces at affordable rates
A suitable office space provides ample parking spaces for both clients and employees. In instances where the spaces are limited at the office space, the landlord lo locate other spaces in a nearby location. Parking fee for the employees is affordable and the lease allows for further negotiation in future reducing the charges. The measure prevents the loss of valuable assets like employees due to high parking costs.
Accessibility by multiple methods
Office space must be accessible through numerous modes of transportation including, public, car, or bicycle. Accessibility ensures that clients and employees utilize a convenient mode of transport when visiting the office. Notably, employees wishing to ensure confidentiality visit the premises through personal cars whereas aiming at cutting on cost use public transport (Adnan, & Daud, 2010). Equally, the infrastructure ensures business operations involving the external environments are handled efficiently without delay particular matters dealing with the public administration.
Determining what type of office space is a necessity
At times, business owners make misguided information by seeking office space when the commercial activities can happen from a home office or even a warehouse office. Therefore, it is important to evaluate other cheaper alternatives when deciding on office space. In this regard, business in need of a large office customized to personal preference should settle on a warehouse office.
Customization of the room to the preference of the business owner
Suitable office space is easy to customize per the function the office is meant to serve. In this regard, a warehouse office space is recommendable since it facilitates designing in multiple manners. The designs prevent space wastage especially when implemented by professionals. As a result, a business owner creates a space tailored to an entities needs thus enhancing maximum productivity from the rented space. Besides, with professional help, the owner manages to save up.
The building amenities must fit out
Appropriate office space must be equipped with the entire necessary infrastructure. In this regard, basic items such as circuits required for charging laptops and mobile phones must be present (Adnan, & Daud, 2010). Equally, the air conditioning must be available and functioning properly. Other issues such as well-furnished walls and ceiling should be evident. The environment assists in relaxation, and elimination of stress due to a shortage of basic facilities which would undermine productivity.
Likelihood of benefiting much due to sharing an office space
A business owner should conduct preliminary research on whether sharing an office space will impact positively on the business. Informed by the benefits of sharing an office space then one should choose a sizeable room for purposes of accommodating the two businesses. The firms must choose a space suitable for their line of work for profitability purposes. The end result for sharing is a decline in operating cost and an introduction of new clients.
References
Adnan, Y. M., & Daud, M. N. (2010). Factors influencing office building occupation decision by tenants in Kuala Lumpur city centre–a delphi study. Journal of Design and Built Environment, 6(1).
Celka, K. (2011). Determinants of Office Space Choice. Journal of International Studies, 4(1), 108-114.