The Benefits of Natural Light in the Workplace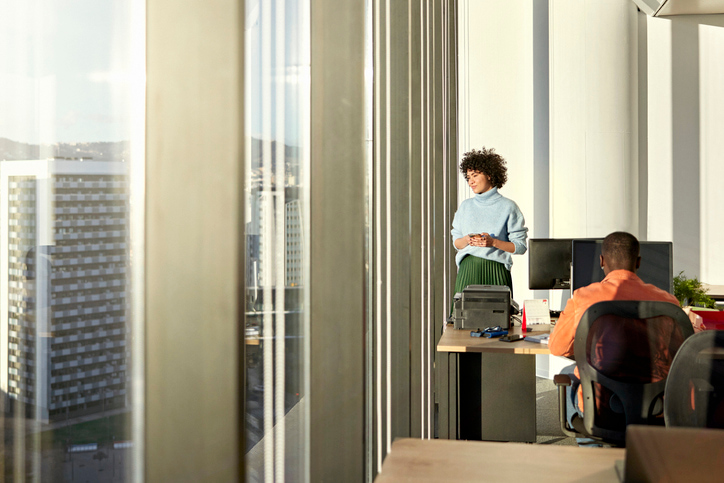 Increased Productivity
Natural daylight is proven to increase productivity by boosting alertness and concentration levels, which helps people stay focused for longer periods of time. One study found that increasing natural light exposure can significantly reduce fatigue and sleepiness in the workplace. Furthermore, workers exposed to more natural light are more likely to take fewer sick days than those in workspaces with limited or no access to daylight.
Better Mood & Morale
Studies have shown that natural lighting can also promote better mental health. People who spend their days in environments with ample access to sunlight report higher levels of satisfaction, enthusiasm and engagement than those without such access. This could be due to the increased production of serotonin when exposed to sunlight, which helps regulate our emotions and feelings of well-being.
Healthier Sleep Patterns
Exposure to bright sunlight during the day aids in regulating your body clock – or circadian rhythm – which helps you fall asleep quicker and wake up less frequently at night. Having regular sleep patterns not only promotes better overall health but also increases alertness throughout the day at work, resulting in improved productivity levels overall.
Looking For The Perfect NY Office Space? Contact One Stop Properties Today!
As business owners, it's important to recognize how beneficial natural light can be for your employees' performance at work. Let One Stop Properties help you find the ideal commercial space for your business! Our selection of properties in five boroughs and Long Island, NY, includes land, warehouse, and office spaces that can easily fit any need.
Get in touch with us today to learn more about our available listings; we look forward to finding the perfect location for your business to thrive!