Cold Storage Demand Booms due to surge in Frozen Food Sales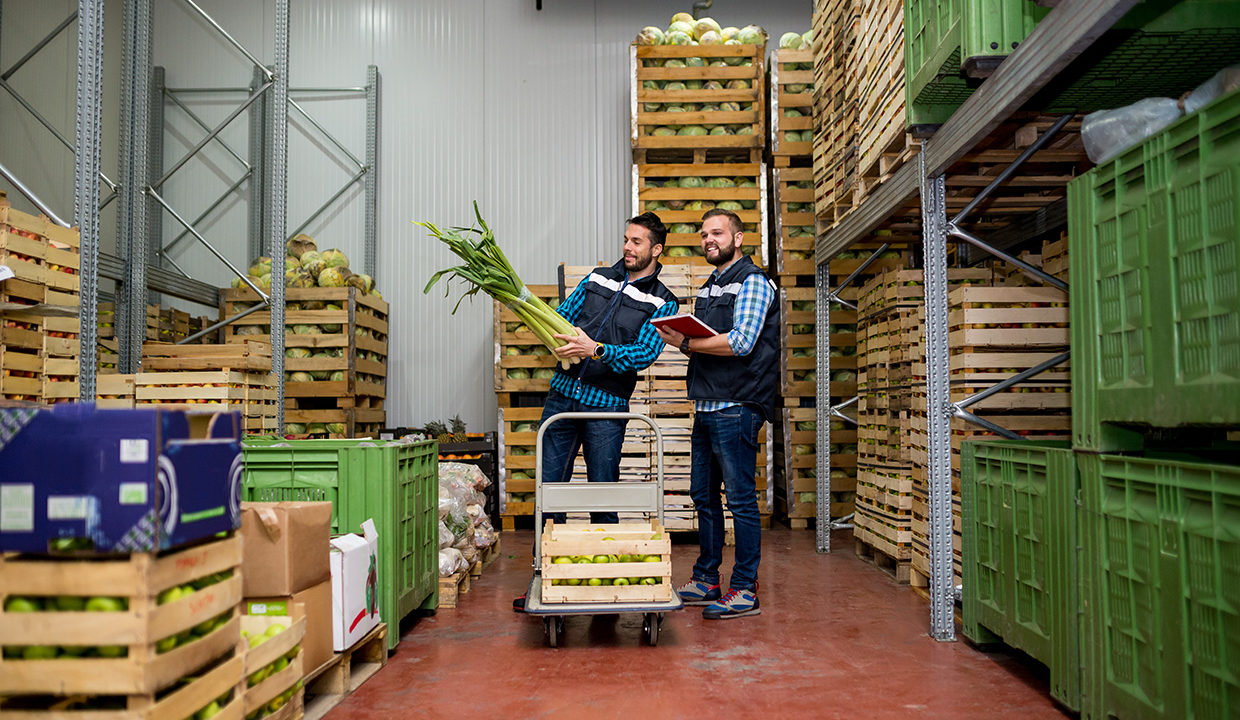 The demand for cold storage has never been higher. One of the main drivers behind the surge in demand has been the change in the way we eat and the way we buy what we eat.
Before the COVID-19 pandemic, online grocery sales (or e-grocery) was already a growing segment. In its February 2020 report, Mckinsey forecasted that online grocery sales would grow from around 3 to 4% of total grocery sales to 10% by 2025. Growth was significant enough for Amazon to enter the grocery market with its purchase of Whole Foods Market and launch of Amazon Go, and for other online food retailers to accelerate innovation in order to capture their slice of the pie.
Then March 2020 happened. Consumers, the vast majority of which were still relying on trips to the store to purchase cold and frozen goods, had no choice but to purchase these goods online. Between March 13 and 15, 2020, the U.S. grocery industry experienced a 100% increase in daily online sales versus the baseline period of March 1 to 11, 2020. The landscape changed and now retailers are reading the trends that are presenting them with new opportunities.
COVID-19 will change the way consumers shop, eat and dine in the long-term.
Industry experts predict that COVID-19 will fundamentally change the way consumers shop, eat and dine. Pre-pandemic, many people could not fathom that the supply chain would be robust enough to reliably deliver refrigerated and frozen products to their homes. However, they immediately discovered that in the vast majority of cases it was, thanks in part to regulatory changes and the introduction of new technologies that are enabling the cold storage industry to demonstrate its reliability and keep pace with demand.
Since March 2021, frozen foods have become one of the fastest-growing grocery categories, growing 21% between 2019 and 2021, and experiencing a 75% increase in dollar sales in 2020. According to Doug Bake, the Food Industry Association Vice President of Industry Relations, consumers in lockdown were "looking for meal plans, culinary creativity and convenient, cost-effective solutions. The frozen foods category offers these benefits to shoppers and that's why we see all areas — from meal ingredients to meal solutions — reaching new audiences and increasing purchases."
Clean labels help frozen food retailers win over health-oriented consumers
Although COVID-19 has been the biggest impetus for growth, frozen and refrigerated food retailers have also been able to successfully position themselves in the health and wellbeing categories by responding to consumer trends by offering products that provide both health and convenience benefits.
Julie Henderson, VP of communications at the National Frozen & Refrigerated Foods Association (NFRFA) attributes some of the success to reminding consumers that the cold chain enables "ingredients [to be] picked at the peak of ripeness and flash-frozen, sometimes right on the field, to lock in all the beneficial nutrients and keep them in their perfect, just-picked state."
The focus on clean labels as a winning strategy for frozen food retailers was clearly reflected in the winners of Refrigerated and Frozen Foods' 2020 Best New Refrigerated and Frozen Food Retail Products, with awards going to: Devanco Foods' No MSG Gyros Kits, Bell & Evans' Chicken Meatballs (that are "uncooked and nitrogen frozen to lock in the freshness and natural juices"), and Fresh Cravings' Plant-Based Dips.
Plant-based, gluten-free, low-carb and paleo- and keto-friendly foods are all trends that frozen and refrigerated food retailers are successfully responding to.
What does this mean for Cold Storage?
In simple terms, it means that demand for cold storage will continue to boom for the foreseeable future. Whereas growth in the cold storage market was reported to be 4% CAGR from 2013 to 2020, The Food Institute now expects growth to surge to 11.71% from 2019 to 2026 and value to leap to $217 billion by 2026 versus $89 billion in 2018
With all indicators pointing to continued growth and innovation in the segment, new and established frozen and refrigerated food retailers will be looking for scalable cold storage resources. One Stop Spaces has a variety of cold storage facilities within its portfolio of commercial properties in the New York and Tri-State Area that are available for both short and long-term rental. For more information call us today on +1-718-786-8400.