E-Commerce Growth Since the Start of COVID Shutdowns Powers Warehouse Industry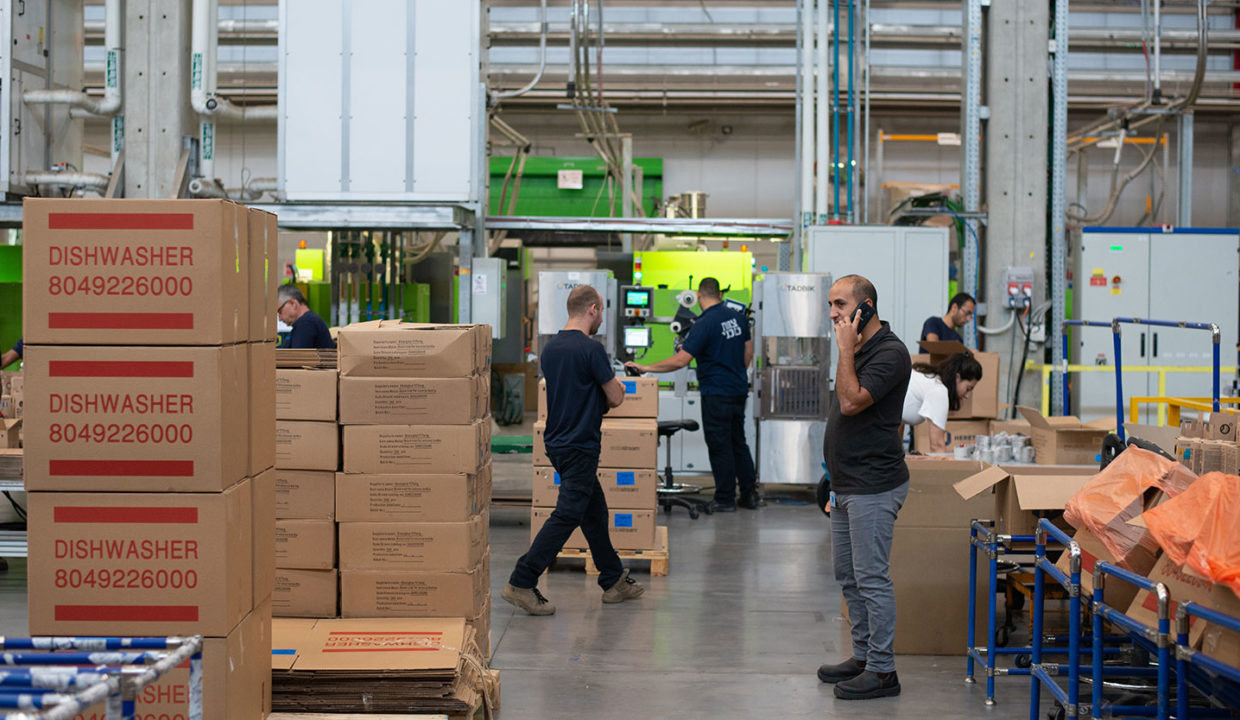 Warehouse industry growth continues. Looking back at this same period a year ago, we wrote about strong growth and even stronger prospects for 2020—and that was before COVID-19. The positive outlook we predicted has been turbo-charged by world events that show no sign of abating.
While most sectors have slowed since early 2019, the warehouse/distribution market is still growing. Amazon saw pre-COVID growth over 20%–a rate that shot up to over 35% right after the shutdown. Other e-commerce retailers and hybrid online/brick-andmortar saw increases as well.
The trend towards online shopping skyrocketed as stores and restaurants closed by government order. Shopping online was the only alternative for most people—a situation that stretched from "two weeks to flatten the curve" to months and months of shutdown. Many brick and mortar stores could not survive, permanently closing and leaving shoppers with few alternatives but big box stores and online shopping. Online shopping is now a habit for many more people—and a necessity in many areas. What was once a growing trend is now likely a permanent reality.
While the economic impact of COVID shutdown orders has been devastating for most people and businesses, the warehouse industry has enjoyed nearly unprecedented growth. Unemployment numbers nationwide reached Depression-era rates, however, job growth in this sector is robust:
Warehouse and storage jobs grew 7.26% in the last ten months
Couriers and messenger jobs grew 26% from the start of the pandemic shutdowns
Amazon hired over 100,000 people last March, added another 75,000 the following month, and continues to add jobs to the economy
The pattern of job growth shows that the "last mile" part of the distribution chain, bringing goods from the warehouse to the doorstep, experienced the fastest growth.
COVID is not just affecting growth in e-commerce and e-commerce jobs. It is driving two additional trends that are affecting warehouse occupancy rates.
First is the expansion of perishable delivery. People are increasingly turning to grocery delivery services of refrigerated and frozen items. Developers are investing in coldstorage real estate at a fast clip.
A second major change is the need for a more robust supply chain. Just-in-time logistics in a globally integrated supply chain proved extremely vulnerable to disruption. Even a year after the first COVID shutdowns, supply chains are still experiencing high out-ofstock rates. More storage capacity at every link in the supply chain, from parts to finished goods, is one way the market is adding resilience to the system.
The result is exceptionally strong demand for warehouse space, despite a generally poor economy. The head of research at Prologis reports that vacancy rates are "in the low fours," between 3% and 5% globally. In the last downturn in 2007-2008, vacancy rates were between 7% and 10%.
Expect the sector to remain strong and continue to evolve. As a result, vacancy rates will remain low, especially in high demand areas, like specialty/cold-storage and last mile locations. With high demand and low vacancy rates, rents will remain high.