How workplace automation is generating demand for warehouse space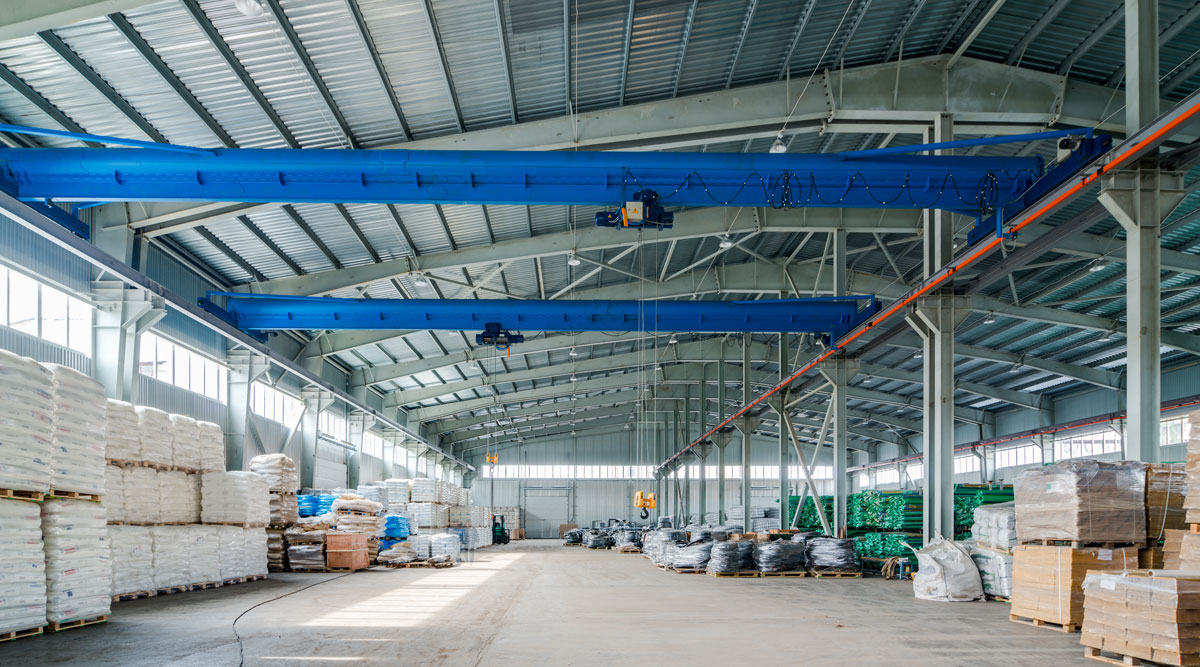 Warehouse automation was a trend before COVID-19. Since the pandemic, the trend has accelerated.
Increase Investing in Warehouse Automation
Some 66% of companies in e-commerce and 59% in grocery report they are investing more in automation, according to the 2020 Honeywell Intelligrated Automation Investment Study. The study was conducted among leaders and decision-makers early in the pandemic, between April 21 to May 7, 2020.
Automation Adds Flexibility and Adaptability
Companies are seeking flexible warehouse assets when it comes to automation. One industry analyst speaks of "wild fluctuations" and another refers to "seismic shifts" in the business. Massive change comes in the form of economic uncertainty. The unexpected and evolving impacts from COVID-19roil markets on a macro level and a fast-changing competitive landscape and consumer tastes add risk on a microlevel. The challenge is in having enough space for peak demand, but not getting financially choked by paying for too much space if demand dips. Workplace automation of the warehouse creates adaptability in overhead costs and productivity per square foot. Warehouse automation is making different kinds and sizes of space feasible for warehousing activities.So-called micro-fulfillment is one way that logistics companies are adapting. Smaller spaces that are closer to the consumer are in high demand. Automated order processing, fulfillment and delivery help optimize these properties for fast, accurate, and cost-effective operations. It is important to design around warehouse automation instead of trying to shoehorn automation into existing layouts. To use tech-enabled cross-docking, for example, you need more space around the loading docks and less space for storage.
Leading Warehouse Automation Technologies
The social distancing that dealing with COVID-19 requires is driving increased connectedness and automation. Trending technologies include:
Warehouse execution software to orchestrate the interaction of people, processes, machines and merchandise to make facilities run better, while keeping people apart.
Order picking technology that uses voice-guided technology increases hands-free interaction with various systems and equipment.
Robots to do the actual moving of goods to minimize the number of people in the warehouse. A limited workforce, working with robots, can increase safety, improve productivity, and cut costs.
Data analytics that can track activities, optimize operations, slash turnaround times, and cut costs even further.
Maintenance and cleaning robotics that use disinfecting chemicals and ultraviolet light to kill microbes for cleaning large warehouse spaces. New models use mapping technologies and 3D cameras to navigate space like giant Roombas®.
Warehouse Automation Financing and ROI
While warehouse automation investments do pay off for companies, costs can be daunting for some. Getting started is not easy. Effective design and implementation can reduce the investment risks and accelerate returns on investment, while also contributing to cost-cutting and productivity gains. Outside experts add cost, but very likely can save you money in the long run. Consider a step-by-step approach to warehouse automation. It's not an all or nothing endeavor. Start with proven technologies like automated storage and retrieval systems, robotic palletizers and stretchwrappers for sure and predictable payback model. Balance payback and benefits against cost. Consider renting equipment. Leasing instead of buying adds more flexibility, with some deals permitting upgradespartway through the equipment lifecycle.