The Amazon Effect on Warehouses in Long Island City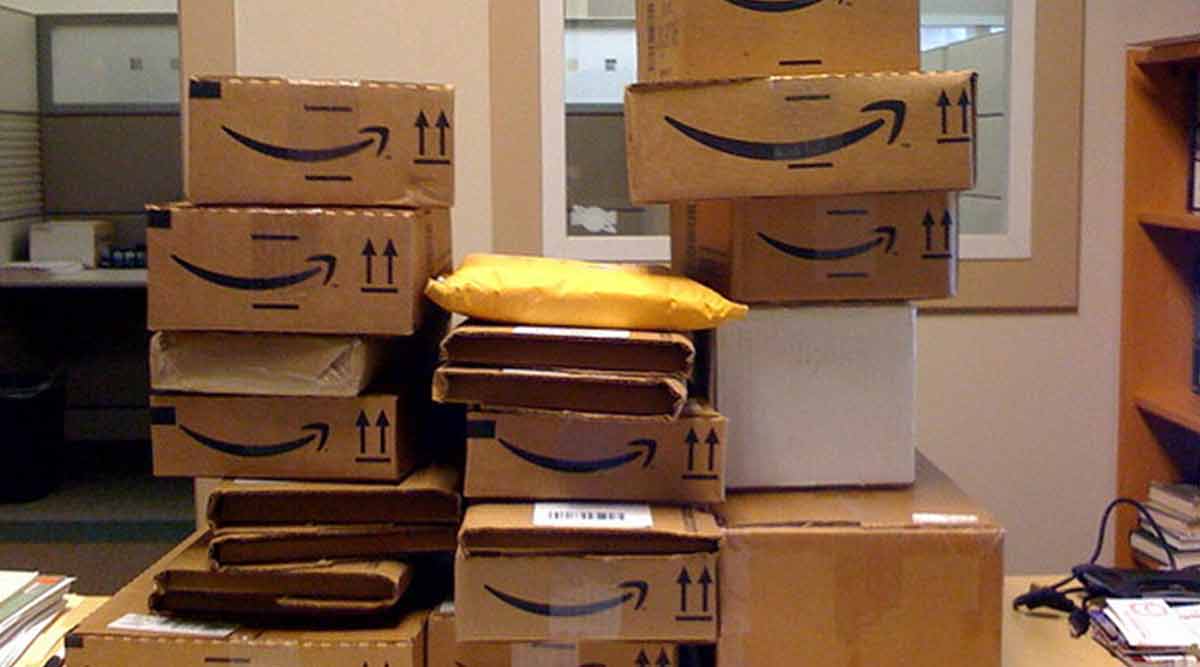 When Amazon announced that it would expand to a new location in 2018, many cities attempted to woo the giant with proposed tax breaks, portfolios of amenities, and local dishes. However, Amazon made the unlikely choice to pursue "HQ2" in two locations: The suburbs of Washington, D.C., and Long Island City, New York.
Long Island City has seldom been a business mecca in the tech industry, but Amazon's recent announcement that it will constitute one-half of "HQ2" has the whole country buzzing about Long Island City. Many people are wondering not whether, but how much, this move will transform Long Island City: An influx of workers, jobs, and the infrastructure necessary for the ecommerce behemoth will irreversibly change the city. However, one particular change could be the impact on other businesses in the area. There is a high potential for business-facing firms to earn more money with this move because of Amazon's needs, as well as the needs of its employees as they move into this space.
An influx of white-collar professionals will create many opportunities for local businesses. There are obvious categories where this would have an impact: Restaurants, dry cleaners, day care centers, grocery stores, and other businesses providing products and services necessary for daily life would all have new customer pools from the influx of white-collar professionals or the transformation of under-employed people in the area into better-heeled employees. New customers, and a higher volume of business, mean that local businesses have to be ready to scale up if they want to enjoy these new opportunities.
Naturally, real estate will also be a hot business for Long Island City, with both Amazon and its employees seeking one of New York's hottest commodities: Space. Already, companies are snatching up real estate in the city, anticipating a plethora of new Amazon employees and company needs. Even in some of the less glamorous areas of the New York metro area, real estate is increasing in value and being snatched up.
However, this interest is being driven primarily by Amazon's specific needs as a company. Since the majority of what Amazon provides is stuff, in that it distributes virtually every consumer product, it relies on sophisticated supply chain management strategies that require coordination of vehicles, high-quality tracking of merchandise, last-mile delivery – and of course, a place to store all of "Earth's biggest selection" ! That is where warehouses will come in. One Stop Spaces offers exactly what its name promises: Modular spaces to meet every need imaginable, and some needs you cannot even imagine yet.
Instead of spreading facilities out across multiple areas due to the spatial restrictions for which New York is notorious, One Stop Spaces allows companies to simplify the process of renting, for their offices and key operations to stay proximate to one another, and to rent only as much space as they need: Whether it's an enormous warehouse or a set of cubicles in a divided building, One Stop Spaces is happy to provide exactly what customers need so that they can reach their goals and their own customer bases.
Some may be skeptical of using warehouses to house businesses. Warehouses are useful for both obvious and less obvious reasons. First, they can be transformed into almost any configuration that anyone needs. Whether they need to become office spaces or to simply store goods, warehouses can solve a wide variety of business problems. For Amazon in particular, the well-placed portfolio of properties owned by One Stop Spaces could present a powerful opportunity to obtain well-placed real estate in a notoriously expensive city. For businesses that will synergize with Amazon's presence, One Stop Spaces is an ideal solution for getting a foot in the door of the rapidly transforming real estate space and B2B sales opportunities in Long Island City.
Not all are happy about the arrival of Amazon. Other businesses fear that Amazon's presence could drive rents up – which is why it may be especially important to make moves towards securing warehouse space right now. There are more opportunities for businesses in Long Island City than ever before, so more storage and office space would be a prudent investment at this time. The opportunities for B2B sales for Amazon are also promising for firms in this area. For example, staffing agencies that might provide contract labor to Amazon could set up shop in these warehouses; the influx of opportunities for accountants, financial advisors, attorneys, and much more will make it even more important for companies to act on opportunities for space now. A first- or early-mover advantage could be the difference in companies that are able to tap into the HQ2 market and those that are not. However, key to accessing this market is obtaining the physical space to do so. Although this may seem counterintuitive given that Amazon is all but synonymous with the idea of digital commerce, it reminds us that ecommerce firms are still run by humans, who have their own day-to-day needs that cannot always be met in the digital space.
So, for companies that want to synergize these opportunities with Amazon, One Stop Spaces will be their best bet. One Stop Spaces has real estate in many strategic areas of Long Island City, close to major arteries and transit areas. This will facilitate logistics as well as customer access. The appeal of One Stop Spaces lies in both its location as well as the quality and utility of the spaces. One Stop Spaces will place businesses close to Amazon and its hub, which will get them closer to where they want to be: A new segment of customers.
While we cannot predict exactly how the influx of Amazon money will impact Long Island City, it is clear that there are both major opportunities for B2B firms as well as for customer-facing firms. Therefore, companies should respond proactively so that they can take advantage of these opportunities in as cost-effective a way as possible. One Stop Spaces is standing by to help businesses make that happen.