Understanding Commercial Warehouse Pricing in New York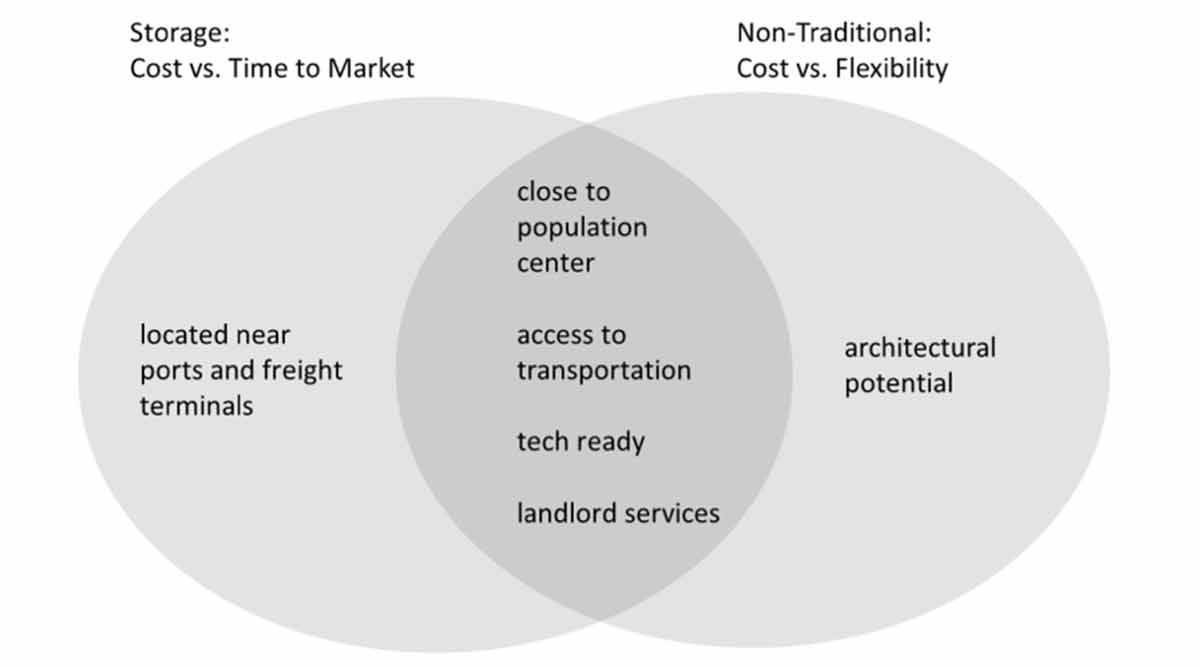 Understanding commercial warehouse pricing in New York requires that you go beyond simple supply and demand. Looking at how commercial warehouse space is used in the New York Metro area is the key to understanding the drivers of warehouse price and value.
Commercial Use Price Drivers
As a space for storing goods, the traditional purpose of the New York warehouse remains a price value driver. E-commerce has heightened the need for forward placement of products to satisfy consumer expectations for immediate availability of a huge variety of merchandise. Close-in "last touch" space near population centers is thus in high demand.
A Sequoia Partnership study with Prologis found such space commands two to three times the warehouse rental price of outlying sites. Tech-enabled facilities are also in demand. The same study suggests that a 1% saving in labor or transportation equates to between fifteen and twenty percent of the rental cost of warehouse space. Time to market is highly valued.
Impacts of Non-Traditional Uses Warehouse Pricing
Starting in the 1960s and continuing to this day, warehouses have lent themselves to uses beyond storing goods and materials. Called "adaptive reuse," we have seen warehouses turned into trendy offices, artisan workshops, nightclubs, art galleries, and expo spaces. One Stop Spaces offers these and more.
We even have specialty section that caters to film and television production. This specialty includes film production spaces in NYC, traditional storage for props, wardrobe and sets, but goes beyond to offer set locales with open yards, expansive indoor sound stages, and Manhattan skyline vistas. What drives the price for these non-traditional warehouse space users is the flexibility of the facility and grounds.
Overlapping Commercial Warehouse Pricing Value Drivers
Despite vastly different planned uses, storage and non-traditional warehouse renters often share similar values that impact price. How those values are defined, however, can vary.
Being close to a population center for a storage and shipping facility means putting goods close to the customer.
For a gallery or club, it can mean having customers close to the facility. Transportation affects access for the non-traditional commercial warehouse renters, and improved shipping for logistics companies. Technology impacts every business, so tech ready properties command a premium no matter what the use.
Offering special services means different things for different users, but landlords are savvy in finding out what the market wants and providing it in this competitive market.
Supply and Demand Is Just the Beginning
Commercial warehouse pricing is still a function of supply and demand. Understanding the nuances of e-commerce and adaptive reuse, however, can help you assess individual properties and understand commercial warehouse pricing in depth.
One Stop Spaces has nyc commercial property listings that span nearly every use. We can help you find the one that suits your needs and price point.