Why timely snow removal means fewer slip-ups for all.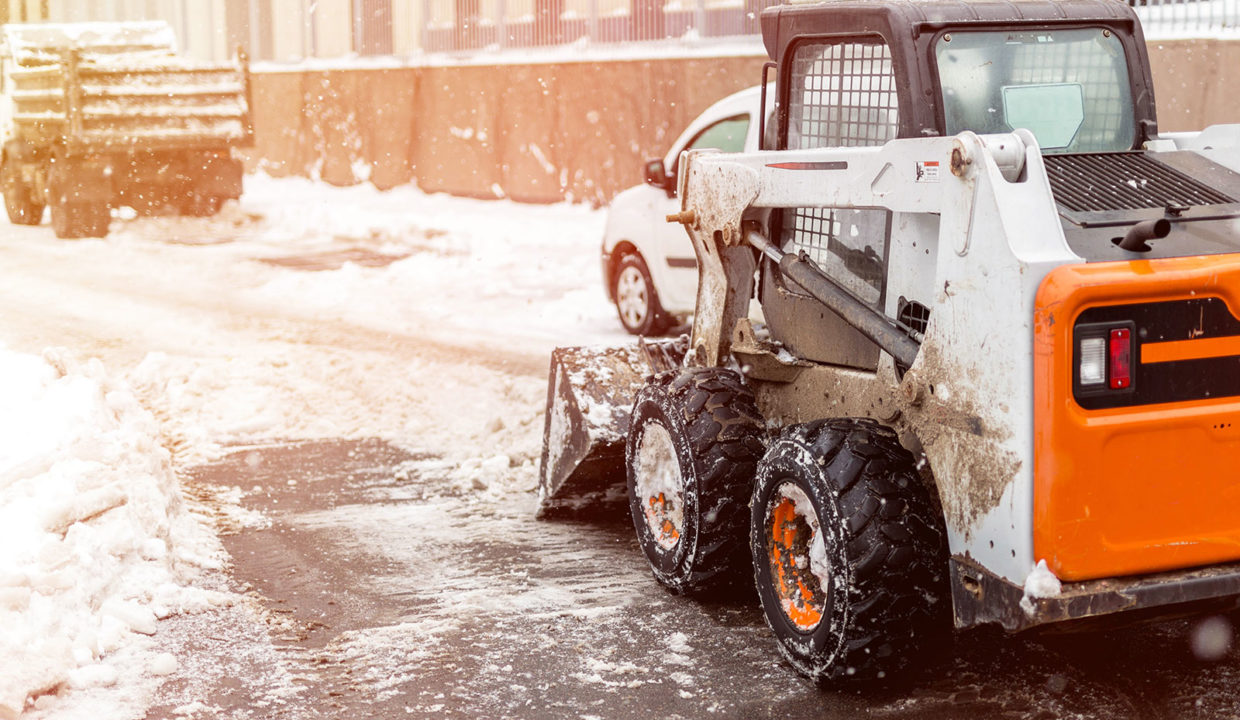 While snow is expected every year in New York and the Tri-state area, this winter's string of snowstorms delivered more than twice the average annual snowfall in the area, putting commercial property owners and managers under more pressure than usual to meet snow removal time limits.
Responsible removal of snow and ice isn't just a concern for owners and managers. For businesses considering commercial leasing options, on-site maintenance, including snow removal, is of paramount importance. Not only do they need to have safe access to their leased property and its surroundings, but they also want to feel confident that their property management company are complying with the associated local laws.
Snow clearance time limits for New York City
Each New York district stipulates its time limits within which property managers must make their buildings, surroundings, and sidewalks safe for public circulation.
For New York City, that time limit is 4 hours if snowfall ends between 7am and 5pm. In the case it ends after 5pm, the general rule is that snow and ice must be cleared by 11am the following morning.
What does snow and ice clearance entail?
Property management companies should always plan ahead for snow and ice removal, for example, checking downspouts before the start of winter, and laying ice melt before any snow starts to fall. Once it has settled on the ground, New York City guidelines for its safe and responsible removal include:
snow must not be shoveled into streets or on top of fire hydrants,
where possible, cleared paths should be at least four feet wide,
where snow or ice is too hard to be removed, "ashes, sand, sawdust, or similar suitable material" can be used as a temporary solution until the sidewalk can be safely cleaned,
when de-icing sidewalks, make sure that the water from the snowmelt does not refreeze and create a slippery pathway of ice.
What are the penalties for non-compliance?
Owners or managers who fail to comply with the time limits can find themselves receiving fines ranging from $10 to $150 for the first violation, up to $350 for a second or third offense.
More concerningly, those who do not properly clear New York City sidewalks may find themselves civilly liable in the event of a slip and fall accident, especially if it is proven that they knew or should have known about ice and snow causing unsafe conditions and took no steps to correct it.
Snow removal as a standard part of on-site maintenance
One Stop Spaces includes snow removal as part of our standard on-site maintenance. We make sure that all appropriate services and processes are put in place way ahead of time, from contracting specialized service companies to having a clear communication plan to keep customers fully informed on when they can return to their leased premises. This is part of our commitment to getting our customers quickly and safely back to work during the winter months.